Your Alpha Career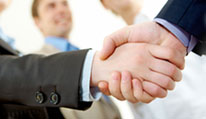 Take your career to the next level by applying to one of the many job opportunities at ALPHA. Join us and play a vital and positive role in the development and well-being of your community.
New Products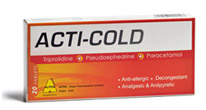 ACTI-COLD
(Triprolidine HCl, Paracetamol, Pseudoephedrine HCl)
Disorders of the upper respiratory tract. These include allergic (seasonal) rhinitis, vasomotor (perennial) rhinitis, hay fever, nasal congestion, the common cold and aerotitis..