Home / Quality
Quality
Quality Statement
The policy of Aleppo Pharmaceutical Industries, (ALPHA) is to always provide the highest quality medicine for all and maintain a leading position in the local and international markets through continuously improving our knowledge, production capabilities, and understanding of our markets.
We rely on the highest quality standards in achieving all of our goals.
Quality Policy
ALPHA has been closely associated with world-class pharmaceutical multinationals for over a decade, which has immensely promoted the culture of GMP throughout the company.
Our quality assurance and quality control departments have
4 PhD's, 21 pharmacists, 52 chemists, 7 biologists, and 13 engineers who regularly undergo intensive local and international training.
* Quality Assurance: Our quality assurance team monitors all stages of production, analysis, and warehousing. The QA also trains all employees to constantly reinforce the implementation of cGMP and other strict regulations. The team also performs computerized statistical analysis on quality control results prior to granting of any 'batch release'.
* Quality Control: Our main chemical QC lab is one of the largest in the region with dedicated area more than 1000 sq. meter. We have also two separate microbiology labs each dedicated to specific functions and product lines. In addition to performing tests using advanced computerized technologies such as, HPLC, HPTLC, GC, & FTIR for all stages of production and storage, our quality control team conducts an in-process control analysis on manufacturing and real-time & accelerated stability studies.
* Quality Systems: all of our activities are in compliance to the latest GMP and is also governed by:
1) Total Quality Management (TQM).
2) ISO 9001:2008 since 1997.
3) ISO 14001:2004 since 2003.
4) OHSAS 18001:2007 since 2004.
5) ISO 17025: TBA in 2009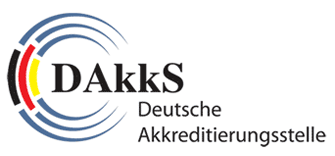 After long hardwork, we are the only private company in Syria to earn the ISO 17025 Certificate, which makes the Labs of Alpha Co. internationally approved for chemical and physical experiments on raw materials and pharmaceutical products, and proves that we embrace authenticated-methods quality and accurate statistical approaches in result control and stability.
* Research & Development: To work on new formulations and various pilot productions. We are committed to the continuous improvement of the efficacy of our products to ensure compliance with the latest international standards.